A Comprehensive Guide to Shareworthy Blogging and Republishing Strategies
Blog republishing works when you republish good content. Republishing terrible content isn't a good idea since you're only escalating the problem. Before you proceed with any republication approach, focus on improving or rewriting poor material.
A Comprehensive Guide to Shareworthy Blogging and Republishing Strategies
Blog republishing works when you republish good content. Republishing terrible content isn't a good idea since you're only escalating the problem. Before you proceed with any republication approach, focus on improving or rewriting poor material.
Businesses have raised income, enhanced brand awareness, and boosted conversions by publishing useful written content for their target audience and consumers during the previous decade or so. The point here is that their blog material is worthwhile - having a blog isn't enough; it needs to serve a function or purpose. Did you know that 55% of entrepreneurs rank blogging as their highest priority in inbound marketing?
It is not how much money you have spent, but which one is more valuable. The answer can be found in an old blog post.
Why? Because it has grown over time. The value of a blog post isn't the few thousand visitors you get right away; it's the tens or hundreds of thousands of visitors you get from search results over the next few years.
When I glance at the traffic statistics for any of my blogs, I notice that most traffic each month is directed to older posts. They've gotten more shares over time, more links, and a lot of organic search traffic.
Your old posts are essential for expanding your blog and taking your business to new heights. You mustn't just apply the strategies in the rest of this post at random. If you do not, you will not maximize your results, which will cost you thousands of dollars in the long run.
It is critical to begin by compiling a content inventory. Primarily, you need a summary of all of your old blog posts and a glance at how they fit into your company. Not all blogs are the same; here are a few reasons why some are worth a lot more.
More detailed
More easily shared
Increased conversion rate
More effectively connects with readers (typically better time on page, bounce rate, etc.). You would not want to treat all old blog posts in the same way. Rather, you should strategically plan which blog posts to focus your time and effort on for the best search results.
What's the Point? Republishing has Several Advantages
The majority of content authors recycle and republish their work. This is why:
Enlarge your target market
Create backlinks to your website.
Your burden should be reduced (repurposing is easier than creating new content)
You can do the same, and your content will work harder for you as a result.
Include a link to your website
The website is the nearest approximation you have to your piece of digital real estate, and it's where you should start. Begin by submitting original content to the site. By sharing your content on Google Search Console, you may expedite the indexing process. My instruction on how to speed up Google indexing can be found at How to Speed Up Google Indexing.
How to Develop a Successful Blog Strategy
Let's look at how to build a successful blog before we get into the phases of your blog marketing approach. To illustrate some of these procedures, we'll give elements of good blog sites.
Please choose a Topic for your Blog and a Goal For It
The first step in creating a writing strategy is defining your blog's topic and aim precisely. Your blog topic should be wide enough to allow you to write hundreds of posts on it while being particular enough to relate to your company's specialty and skill area(s). Ask yourself, "Why does this blog exist?" while considering the aim of your blog.
You should be able to respond to the question with a single, concise, and definitive sentence. (Write down the goal of your blog so you can refer to it as your business grows.)
If you're having trouble establishing the aim of your blog, consider the following questions:
What is the larger goal that your organization is attempting to achieve?
What tale best exemplifies this goal?
Who else shares your enthusiasm for this cause?
Is your team on board with this mission's meaning?
Create an Account and Set Up your Blog
This is a two-step process. Let's start with the URL structure of your blog.
A domain name, also known as the root domain, is the text in a URL that tells a web browser what your website — and hence your business — is about. HubSpot, for example, has the domain name hubspot.com.
Subdomains are a portion of your root domain, and they show in your URL before the domain, such as blog.hubspot.com. The subdomain is "Blog." Subdomains are useful for organizing a large amount of material, including different sorts of content. This structure can aid you in the long run if you have a huge blog business. In the near term, however, it passes less authority from your root domain. Subdirectories are subdomains of your domain that reside on your website and represent individual pages.
For example, hubspot.com/blog/article-name would be a subfolder that would route users to a single blog post on a website. Your root domain and subdomain typically convey greater authority to subdirectories.
However, because you need additional subdirectories to arrange your material and preserve your user experience correctly, they might make it difficult to grow your content strategy over time (UX). Within a subdomain, subdirectories can also represent specific sorts of content.
Locate Ineffective Pages
When your content is in the top three for its target term, republishing is usually not a good idea since the danger outweighs the benefit. As it's doing well, republishing it might cause more harm than good. As a result, you should hunt for posts that rank lower for their primary keyword. Those keywords may be seen in Google Search Console.
To find keywords with an average ranking position of four or higher, go to the Search Results report, toggle the average position selector, and then filter the report for keywords with an average ranking position of four or higher.
Make a Design for your Blog
Design your blog in such a manner that your viewers will want to read (and ideally share) your content frequently. Your blog should be welcoming and consistent with the rest of your business. It should be well-organized, spotless, and simple to use. Readers should be able to tell your blog is written by your firm within seconds of seeing it.
Pick a good theme that is uniform throughout all of your blog properties and articles to do this. You'll probably have multiple free and paid theme options depending on the host you pick for your blog.
Decide Who Will Be in Charge of Writing and Maintaining your Blog
And it is now time to consider who will be writing, operating, and maintaining your blog. Consider the following questions for yourself (or your team): Who is responsible for what in your blog strategy?
When it comes to your blog, there are a lot of moving components, and if you don't take responsibility for each one, reaping the rewards of a great blog operation will be tough.
We've compiled a list of some of the jobs you'll need to complete to implement a blogging policy.
The Illusion of Duplicating Content
Repeated material was once frowned upon by Google and other search engines. Such pages would be removed from search results, and the sites that created them might face ranking penalties. Search engines have improved their ability to identify sources of information.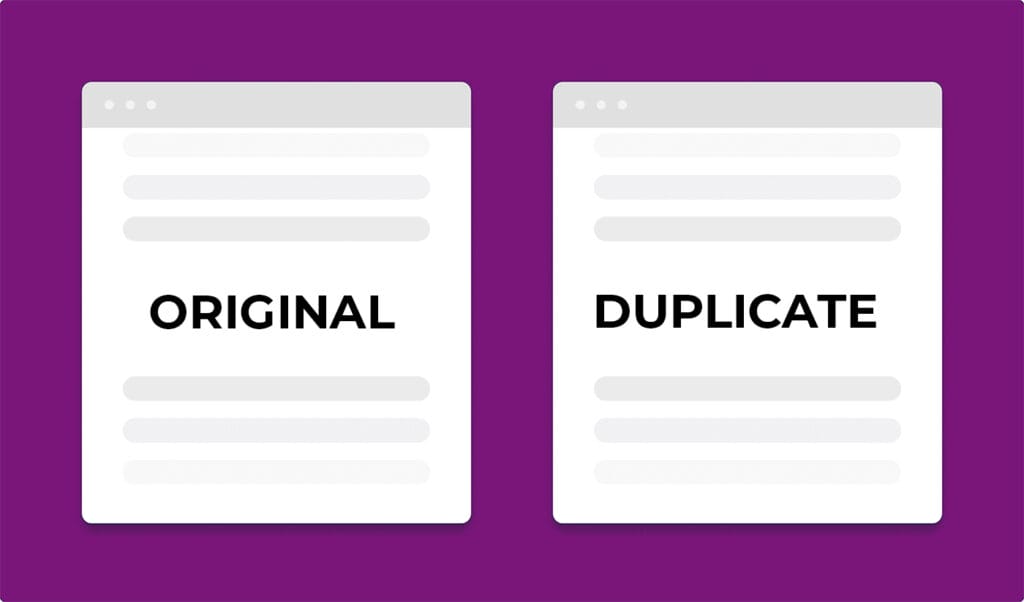 They've become accustomed to information being repeated on sites like LinkedIn and Medium. Search engines should consider the information authentic if your name or firm is connected with the reprinted pieces.
You may discover that one individual is responsible for many jobs, depending on your resources and the size of your marketing team. You should also figure out what the optimal blog article for your magazine looks like. Use blog post templates to create a post outline that you can share with your authors (or if you need an outline yourself).
The search engines would raise red lights unless you were republishing in dozens or hundreds of places. And, God forbid, unless you were stealing someone else's stuff, you'd be found out eventually.
Don't be concerned about content duplication fines unless you're a spammer or a copyright thief. Don't worry that rehashing your material on some other platform means you're giving up your copyright. You have the right to be identified as the author of the content if you wrote it. The social media sites have varied rules that allow them to repurpose your work for promotional purposes, but that does not imply they control it.
When Should I Republish My Content?
You may republish your work as soon as Google indexes the original. It used to take weeks, but now it could be done in a matter of hours. Look through this advice for a quick way to get your material into Google's index. After that, you may start republishing.
Who is Capable of Republishing my Content?
When you post fresh content on your website, it's best to use the aforementioned republishing technique. This is something that whoever handles your site material should be able to do. If you have a backlog of articles and want to republish most or all of them, it would be better to hire a virtual assistant to help you.
You can't allow people to access your account or upload information as if they were you complicate things on LinkedIn. I'm not sure how teams are going to go around this.
An Effective Blogging Strategy Will Help You Grow
Growing a well-known blog in your field is a guaranteed strategy to attract new consumers. You'll begin to develop a vault of trust and advocacy by producing frequent content that addresses your readers' problems and answers their most burning questions. This will undoubtedly add to your company's overall success.
Begin with your objective — the big why — and gradually unwrap the specific levers that will contribute to the success of your blog marketing efforts using the stages and method outlined above.
Publicize your Blog's Content
It's reasonable to assume that you want your blog's material to be as widely accessible as possible. This refers to your capacity to get your material out there so that members of your target audience can find it, read it, and (ideally) spread it. You may market your blog using a variety of inbound strategies.
We discussed a few alternatives above, but an influencer marketing plan is another popular way to promote a blog. With the aid of a free influencer marketing guide, you can get started promoting your content.
To initiate, identify the major influencers in your niche or sector with whom you'd like to communicate and collaborate. These are people that your present customers and target audience see as trustworthy, credible, and, yes, influential. Maintain frequent touch with those supporting your blog material as you begin to build and manage your influencer relationships.
Be sure you understand what they're doing to support, distribute, and promote your blog material. Their strategies align with your company's standards - you want to make sure they're appropriately reflecting your brand. After all, you're probably paying them to spread the word about your material to their audience.
We Republish Blog Content for the Following Reasons
We republish articles to encourage our readers of factual information that is still useful. We get more endurance out of the parts with less work than we would if we wrote a post from the ground up. It's a win-win situation for both our team and our viewers.
Refreshes the Content Catalogue
The information on CMI dates back to 2008. To stay valuable, some articles that still receive web traffic should always be updated. We may also freshen the material and get it next to readers unfamiliar to the CMI audience or who ignored this the first time around by reposting it.
Keeps or Enhances Search Rankings and Results
When old content ranks well in search, it generates a lot of visitors. We build a new version of that post before it encounters diminishing CTRs, high bounce rates, and other issues that risk our ranking position for a search term, revising text as appropriate and utilizing the timestamp in the URL. We redirect the old post to the new post when it makes sense (more on this in a bit).
Occupies the Editorial Schedule Ahead of Hectic Periods
Our typical job obligations alter during our yearly events – ContentTECH Summit and Content Marketing World – but the blog's posting frequency does not since we republish multiple items during those weeks.
Republishing existing articles (even with changes) is, once again, faster than producing (and editing) new pieces. Three articles reprinted at ContentTECH Summit 2019 swiftly found their way to the "recent hits" widget, displaying the most popular pieces from the previous three months.
Introduces a New Concept
We wanted to provide our blog audience members – who might not be CCO subscribers – an opportunity to sample the magazine material when Chief Content Officer became an entirely digital experience in 2019.
Do this First Before We Proceed
You mustn't use the strategies in this post at random. If you do, you will not be getting the most out of your efforts, which will cost you thousands of dollars in the long run. It's critical to begin by compiling a content inventory. Essentially, you'll need a list of all of your previous blog entries, as well as a short assessment of how they relate to your brand. Not every blog article is created equal. Some are more valuable than others for several reasons:
More detailed,
More shareable
A greater conversion rate is more appealing to readers (typically better time on page, bounce rate, etc.)
You don't want to approach all old blog entries in the same way. Instead, you should carefully select which blog posts to focus on to achieve the highest search results.
Let's Wrap Things Up Now
Getting your material noticed might be difficult. If you use this method to repost your material on LinkedIn officially, you'll reach a larger audience. And if your material is good, you'll be more likely to be remembered the next time your target audience needs your product or service.
I hope you've realized how valuable your old blog posts are by now. When it comes to overall search engine optimization and results, they represent a significant portion of your content and marketing investment. Would you sit on a house if you had invested in it? No way, no how. You would keep it and work hard to increase its value.
Using the five suggestions in this essay to drive traffic to your old blog articles, you will notice a significant increase in overall traffic and visibility. I'd appreciate it if you could take a moment to tell me which of these methods you intend to use to drive more traffic to your older blog posts.
Back