Blogely Review - Craft And Publish Original Content That Ranks
Blogely solves this problem by allowing you to create and manage your content from one place, no matter what language it is written in.
Blogely Review - Craft And Publish Original Content That Ranks
Content marketing is hard. You need to know a lot about your market and write in the right tone of voice for each audience.
Managing content in multiple languages can be a real hassle.
Blogely solves this problem by allowing you to create and manage your content from one place, no matter what language it is written in.
With the Blogely app you get an all-in-one solution for managing content in any language. The app has built-in blogging tools that let you create your posts and translates into other languages on the fly so that they can be read by audiences around the world. You don't need to hire translators anymore!
Pricing
Blogely has a plan for everyone.
It has almost 5 plans with a free plan included.
They have a range of pricing plans to suit everyone, starting from free! With the free plan, you can create unlimited articles, one content portfolio, free portfolio hosting, and access to your clients' workspace.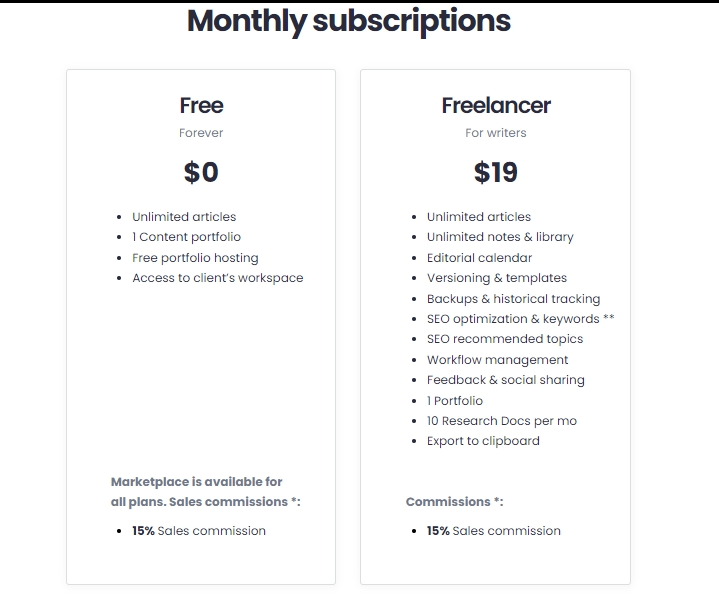 If you need more features, their freelancer plan starts at just $19 per month and includes unlimited articles, notes & library, editorial calendar, versioning & templates, backups & historical tracking, SEO optimization & keywords, SEO recommended topics, workflow management, feedback & social sharing, and one portfolio.
Their starter plan is great for freelancers who need a few more features, and includes two portfolios, 20 research docs per month, 16 published articles per month, blog list sync, one website.
The solo plan is perfect for small businesses and includes four portfolios, 80 research docs per month, unlimited publishing, blog list sync, six websites, limited integrations, 120 SEO heatmap credits allowance and one team seat member.
Their growth plan is perfect for larger businesses with 10 portfolios, 150 research docs per month, unlimited publishing, blog list sync, 20 websites and unlimited integrations – and it also includes 250 SEO heatmap credits allowance.
Appsumo Lifetime Deal
Appsumo currently has a deal for Blogely.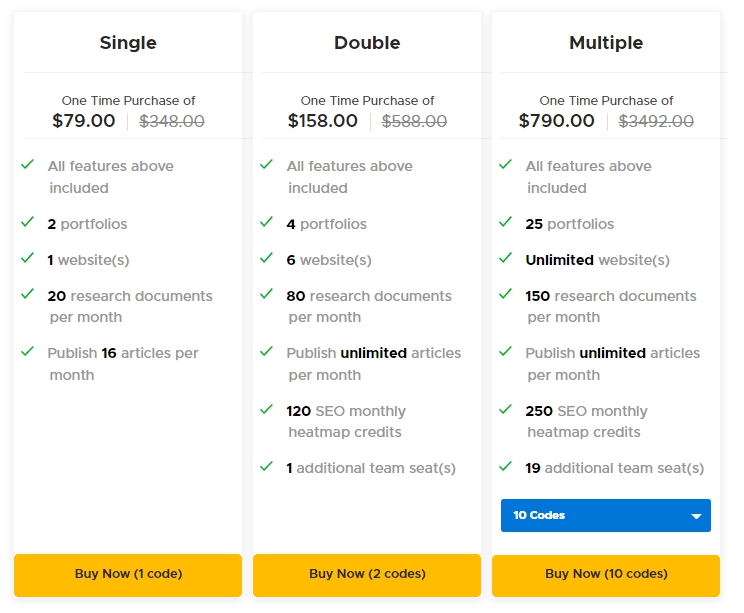 It is not your usual time-based deal, but instead you get lifetime access to all the features of Blogely at Appsumo's amazing prices.
Blogely is one of the extremely rare apps that offer both an excellent product and customer support. The app has excellent reviews on Appsumo.
The Blogely app is available for just $79 which is an amazing offer! You can save up to 97%. Don't waste time, this deal won't last for long. Hurry up before it's too late!
They also have higher plans for higher limits.
Features and Benefits
Looking for an all-in-one platform to conquer your blogging adventures?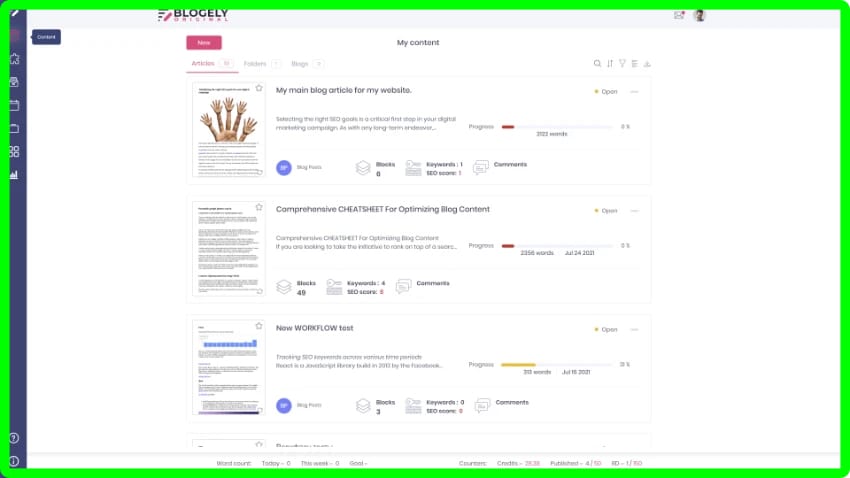 Look no further than Blogely. This app perfectly simulates the writing experience*, allowing you to research materials on one side and take notes on the other.
You'll be able to manage your content material, organize, edit, write, and even publish (and republish) it on your website from the app itself.
Plus, thanks to the Research Docs feature, you can say goodbye to hours of time-consuming Google searches and compile documents quickly and easily.
And if that wasn't enough, Blogely also lets you analyze your competition and build an SEO heatmap of carefully selected keywords - so you can optimize your content's success while visualizing your blog post's competitiveness.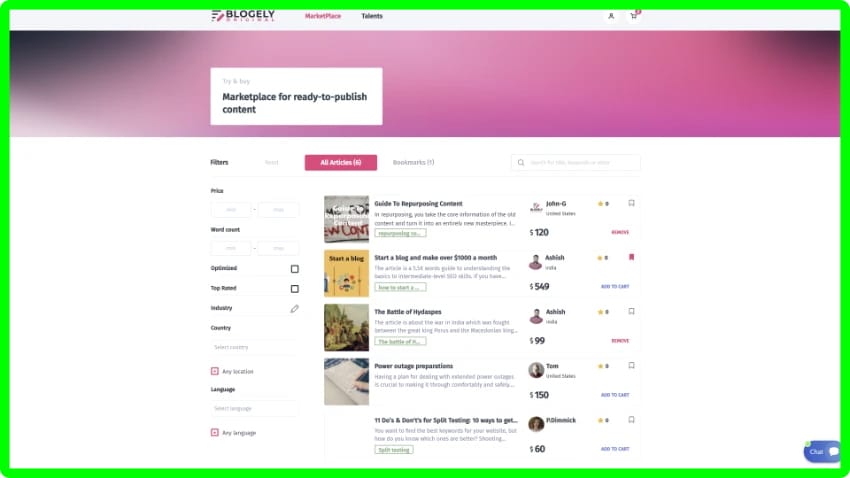 At Blogely, you can buy the best possible content. That's why before you buy, you can view a description, plagiarism report, and optimization information for each article.
If you can't find what you're looking for, they have a talented pool of freelancers who are available to write an article for you.
Once you've made a purchase, their content marketplace lets you publish your article in less than two minutes.
As a freelancer, you can also sell your original articles to companies through the marketplace.
Blogely also makes it easy to organize your team's work. Using workspaces, team members can view, collaborate, and respond to assigned tasks. You can even turn them into templates!
With workflows, you can define specific actions for each step of the blogging process. Then, assign users and schedule due dates for your team members to follow.
Blogely is Best For
Blogely is Best For Online creators looking to increase their productivity and content marketing.
Blogely is Best For Bloggers, SEO experts, marketers, writers, researchers, content developers.
Blogely is Best For Influencers who want to organize their work more efficiently.
Blogely is Best For Freelancers who want to make money selling articles on their platform.
Blogely Alternatives
While Blogely is the only blogging platform that integrates all these features in one place, you can find similar apps that offer specific tools.
If you've got your heart set on another app that specializes in content marketing, try the following apps:
WordPress.com - this writing application has over 60 million active blogs, making it the most popular blogging platform in the market.
Medium - this app is perfect for writers who are looking for an audience to share their work with. It also offers tools to optimize your content marketing efforts.
HubSpot Marketing Free - if you're still looking for a way to optimize your work, this is the app for you. It works seamlessly with your Salesforce CRM!
User Reviews
Made content creation less stressful

I am writing this review after doing research and writing an article. It is a tool that helps bloggers and content creators to research, write, publish or sell articles on a single platform.

I think there are functionalities like blocks, assets while writing an article that are helpful for writing a stunning article.

A Blogely marketplace has not been launched, so I can't comment on that. But whatever I tried and experienced while researching and writing is an overall good experience.

- ashish.salunke0123, Appsumo User
Organized end-to-end article writing assistant

Blogely is an efficient content creator and has potential to become core to my business. As a business owner of a startup, I write content myself and that can be a huge time suck for me, not to mention stressful - coz there's a lot of research, SEO checks, page formatting, icons and images, and finally the actual writing that goes into it ... all this makes me anxious to think I missed out something or got something wrong when it comes to publishing live.

For sure, Blogley has made the entire writing process less stressful.

The best feature is the ability to do research within Blogely by pulling in 100+ SERP results parsed and read to add to your research document. Next is when we actually create the article with your research document right there to check at all times. Other features like version control, keyword analysis, AI rephrasing of content, plagiarism checks, and the scanning of a document to check ranking against our custom selected keywords. Then the publish direct into WordPress.

Definitely beats the old way of winging it with a dozen documents and scribbles scattered all over the place!! Well worth the price. 5 tacos.

- alcenvato, Appsumo User.
Quick Dive Is Impressive

I'm a professional marketer and have always written my blogs via Word or Google Docs or Evernote, in fact, in the past I would gather research in Evernote and then move from tool to tool.. running the SEO after copy was entered into the CMS. This makes the workflow so much simpler and speedy. I know it's not perfect, but it's very good and the roadmap and the company's drive for continuous improvement is what makes this a no-brainer for me. Looking forward to less time blogging and maybe more time exercising - finally!

- KatVaske, Appsumo User.
The Bottom Line
Blogely is a collaborative blogging platform that makes it easy to publish on your blog effortlessly.
You'll be able to research materials, manage content material, collaborate on projects with team members, and more - all from one place.
Back