How to Find Your First Client in Freelancing: Fiverr or Upwork
It's not easy to find your first client. But, with these essential tips and strategies, you'll be able to land your first freelance job in Upwork or Fiverr in no time!
How to Find Your First Client in Freelancing: Fiverr or Upwork
The internet has helped make freelancing more of a reality for all of us. Everyone can now start their own business, take care of the bills, and work from home. Freelancers are making millions by providing services to companies without any form of compensation. So how do you get your first client?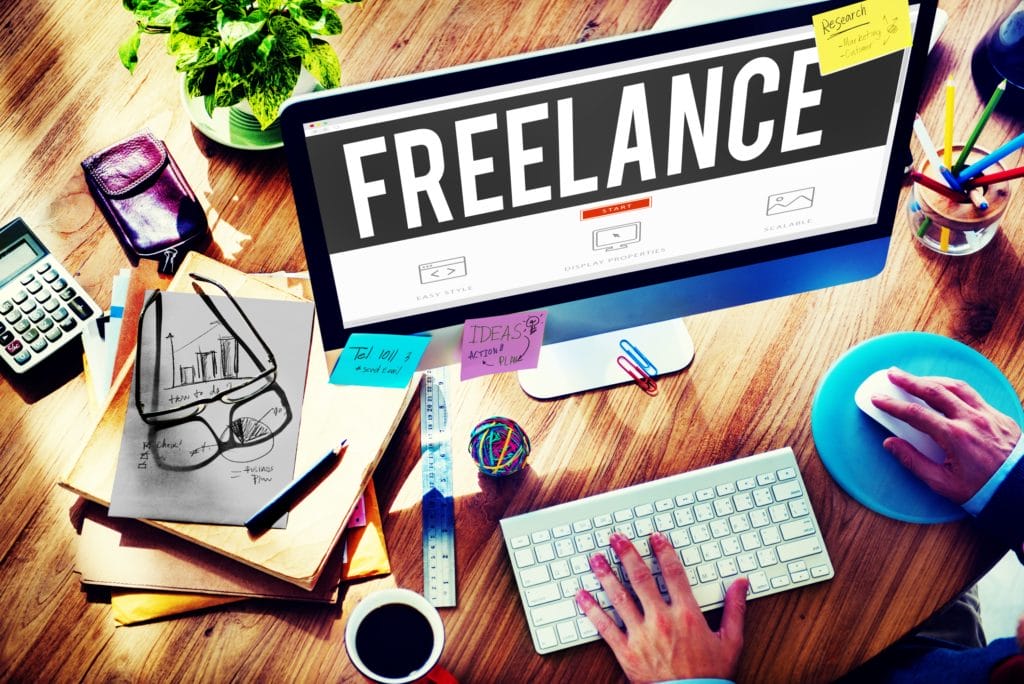 It's not easy to find your first client. But, with these essential tips and strategies, you'll be able to land your first freelance job in Upwork or Fiverr in no time!
What is buyer requests in Fiverr?
Buyer requests in Fiverr is when a client asks for a certain job to be done and they will select the best offer. Clients can post a request with specific details of the job that needs to be done, and freelancers purchase the request in order to win the offer.
What is Upwork Job?
Upwork job is when a client posts an assignment and they can choose who to hire. For example, someone could post looking for a logo design and you will do it and they will be the one to select you.
Basic Tips for Landing Your First Client
So now that we've covered the basics, let's get started:
First of all, it's important to know what type of service you are providing for clients. If it's writing, design, social media marketing, or whatever you're good at, then your best bet is to put that on Upwork or Fiverr.
Once you have selected the site that works best for your needs, then look up keywords that relate to what you're offering. For example, a designer looking for a logo will search up that same keyword in Upwork Job section and click on job titles.
When you have your list of keywords, then take time to read the descriptions carefully. Some freelancers just select any job title that fits their expertise but that is not the smart way to do it. Be sure to pick the job title that seems perfect for you.
Customize your profile as much as possible to match up with the description of the client's need. In other words, make your profile look as professional as can be.
When applying for a client, do not copy and paste your resume or cover letter. Be sure to personalize each and every section of your application.
Even though you want to upload the best sample of your work, it's not a good idea to attach large files such as videos or photos because this might cause load time for the client. I recommend that you only use links when uploading something on Upwork or Fiverr.
If you have a portfolio, website, or blog where the client can view your work, then make sure to mention it on Upwork or Fiverr. In fact, some clients will even ask for a link of your portfolio as well as a few examples before hiring you.
So those are just a few tips to help you get started. Working as a freelancer can bring a lot of joy and satisfaction but one must apply the right strategies in order to actually succeed at it. If you're smart about your client selection, then Upwork or Fiverr will work magic for you!
How to search for jobs in Upwork?
Searching for jobs in Upwork is easy as 1, 2, 3. All you have to do is follow these simple steps:
Scroll down and click on the Upwork Jobs tab near the bottom of the page.
You should then see a list of job categories that would fit your needs best. Click on any of the categories and then start searching for jobs that interest you.
If you find a job title that seems perfect to you, be sure to read the description carefully before applying. You don't want to miss out on an opportunity just because you didn't pay close attention!
When applying for a client, always personalize your application as much as possible. And if you have a portfolio, website, or blog where the client can view your work, then make sure to mention it on Upwork!
After applying for a job title that interests you, always check your inbox to see if there are any new notifications. Some clients might reply back to you right away, but others might send you an email notification with questions that you can answer.
Remember to be polite and professional during your conversation with the client. And always try to respond back to their messages in a timely manner or else they might not hire you.
If they eventually decide to hire you, then they will send money through Upwork to your PayPal account. Just remember that the transaction might take a few days before you receive it on your end.
Lastly, you can always communicate with your client via Upwork messages as well as phone calls and emails if needed!
How to send your first proposal without any reviews?
For new freelancers, this is hard to do because no-one will want to take a chance on you. So if your potential client is explaining the job in detail, ask them to add a clause that states payment will be made only after they are satisfied with the completed work. That way, it shows potential clients that you care about them and their money. This is a good way to get your first review.
It's not always easy for freelancers to find jobs in Upwork and I recommend that you also check out Fiverr, Freelancer, and other freelance websites. In fact, some jobs on Upwork might only be posted on Fiverr or Freelancer instead! There are a lot of freelance websites out there, so it's best to check them all out if you have the time.
How to close the deal with your first client?
Start your own website
Creating a personal website is the first step to becoming a freelancer. Look for a design that matches your personality and keep it simple. You want your site to be easy to navigate, as well as look professional enough to attract potential clients.
Create a portfolio of your work
Your portfolio is an essential part of getting hired by your first client! You want to show off your skills and make it easy for potential employers to see what you've accomplished in the field. A great way to do this is by creating a polished, eye-catching portfolio with multiple samples of your work in different formats, from text articles, blog posts, and infographics, to illustrations and sketches.
Get testimonials from previous clients
A key strategy when trying to land new clients is being able to prove that you're capable and experienced enough that they'll hire you without any questions asked. One way you can prove this is by asking past clients for testimonials. Ask them if they have anything they would like to say about their experience with you on their website or social media profile.
Promote yourself aggressively
You need promotion in order for people know who you are! Promote
Conclusion
Remember that you're not just selling yourself to your clients, but also the process of working with you. So even though it might be tempting to start sending out proposals immediately, take your time and think about how you want to present yourself in the best way possible.
Good luck freelancers! I hope this short guide was helpful for new freelancers and I wish you all the success in the world.
Back