How To Manage & Retain Long-Term Clients On Upwork And Fiverr
While Upwork and Fiverr are great platforms for building your brand, there are some things that you need to know in order to manage and retain long-term clients on these sites. Here are some tips to help you do just that.
How To Manage & Retain Long-Term Clients On Upwork And Fiverr
Persistent marketing is a key factor in the success of any business today. B2B companies especially need to keep their brand in the minds of potential clients and customers.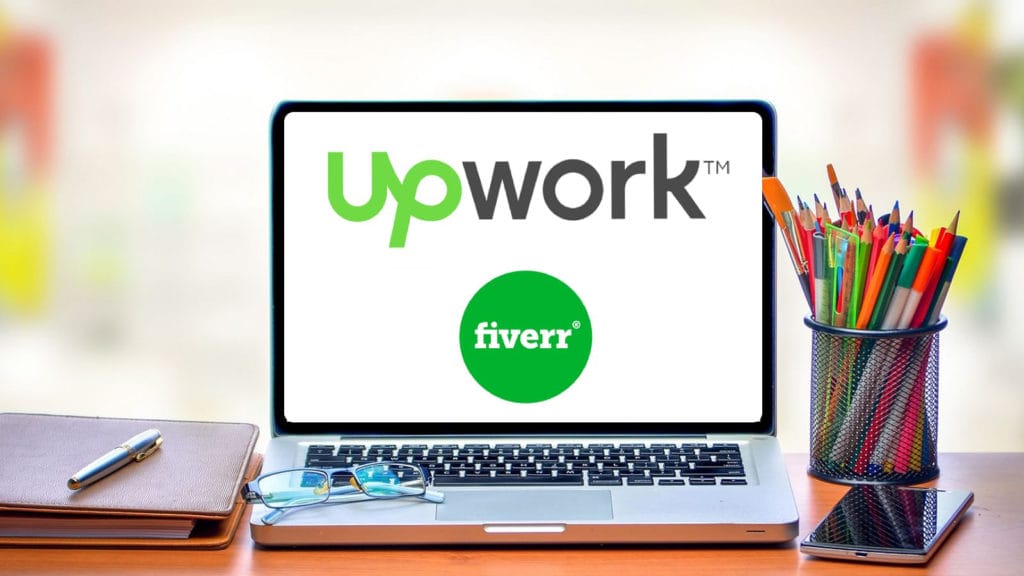 Upwork and Fiverr offer opportunities for freelancers and small businesses to develop their brand by engaging with potential customers. While Upwork and Fiverr are great platforms for building your brand, there are some things that you need to know in order to manage and retain long-term clients on these sites. Here are some tips to help you do just that.
Tips to Manage & Retain Long-Term Clients On Upwork And Fiverr
Retaining long-term clients is not easy. It's a constant juggling act of providing enough work for them while also maintaining their interest and loyalty by offering incentives such as discounts, priority service requests, or special deals.
Here are some tips that I have found useful in managing and retaining my clients on Upwork and Fiverr:
Always be available to answer questions
This goes without saying but it needs mentioning because many people forget about this crucial aspect of customer service after they've built up a clientele base over time. Your clients will most likely never thank you for forcing them into an inconvenient time slot just so you can answer their questions, but if they have a bad experience that could have been solved with a quick answer from you, they will not hesitate to stop doing business with you.
I've found that setting up specific time slots for my clients helps them schedule their work around it and this ensures that I'm immediately notified of any questions or concerns they may have. Sometimes straightening out little problems or addressing seemingly trivial things can go a long way in keeping clients happy.
Be proactive about feedback and suggestions
Having your clients leave your feedback is crucial to your success as a freelancer. It's not just an ego boost either, it's the only way to know for sure if they're satisfied with what you've done for them and if they feel that the project was worth the price you're charging.
There are several ways to get feedback from your clients on Upwork, but I find the direct message feature most convenient given my current relationship with them. Be sure to send a thank you message after each project so they know you appreciate their business and show extra appreciation by offering discounts or incentives to come back.
If your client is unhappy with the service or product that you provided, it's important that you take time out of your schedule to rectify the issue as soon as possible. I've lost several good clients by simply ignoring their messages about problems they had after completing a project for them.
Listen to your clients' suggestions and feedback, even if they may seem unreasonable. This way you can serve them better by anticipating their future needs and providing a product or service that fully satisfies them.
Offer incentives to come back
Getting clients to return for another project is always difficult, especially when there are so many other freelancers out there offering the same services. But, in the world of Upwork, there are a number of avenues you can explore in order to incentivize your client to come back.
For example, if they ask for all future work requests to be passed on to them through a referral or have their own personal project manager assigned. You can even offer them discounts or bonuses after completing several projects for them to sweeten the deal.
Whatever you do, always go that extra mile to ensure clients always come back for more and they'll continue to send work your way. If a client is very satisfied with your services but they're forced to fire you because of budget constraints, shoot them a message asking if there's any other work or projects you can do for them even if it's not through Upwork.
Show that you have orders in Queue
Having multiple projects in your work queue also helps build rapport with your clients; they know that you're working hard for their money and they can see more of your work in the pipeline.
A friend once told me that if you don't have any projects in the queue, your client will think something is wrong with your account or that you no longer need the money. It may seem like a crazy suggestion but it makes sense since this is an online community of free agents and it's normal to be suspicious of people who seem to have no need for money.
Remember that there is a five-star reputation system in place on the site, so you want your clients to see you as active and working at all times. This way they won't just fire you and move on to another freelancer if they're urgently in need of a project.
It's good to have at least four to five active projects going on at any given time if you want your clients to see that you're working hard and earning the trust they've placed in you. In fact, I've gotten several business proposals from them even when I wasn't actively seeking new work.
Get your name out there and get on the right track
Brand recognition is a key component of marketing your business. Just because you're up for freelance work on Upwork or Fiverr doesn't mean you will instantly get work. It takes time and effort, but if you're willing to put in the work, freelancing on these platforms has many benefits.
Upwork and Fiverr are great platforms with a huge potential audience. Not only can they help you develop your brand, they can also help you build a following and gain some traction for your business.
To build your brand on these sites, make sure that your profile and portfolio show off your skills and expertise in the industry. Mentioning clients who have hired you on Upwork or Fiverr helps to reinforce your expertise and increase people's trust in the quality of your work. The more quality leads that come from these platforms, the better it'll be for both you and future clients alike!
Use Upwork's audience network for your business
When you first create your account on Upwork, you will be able to set up an audience network. With this feature, you can connect with people who are not necessarily looking for your services but like what you're selling. You can use this to find new leads or even set up joint ventures with other freelancers on the site!
In order to use this platform effectively, you need to know who your ideal clients are. You want to make sure that when people see your profile or look at your skills, they think of you as someone they should hire for their next project.
Once your audience network is set up, start connecting with potential clients and getting the word out about your services. Your public profile helps people find you more easily when they're on the site and it shows potential customers what type of work you do so they know what to expect from hiring you.
Engage with potential customers
Upwork and Fiverr are great platforms for building your brand. They offer a unique way to market your business and interact with potential customers.
It's not enough to simply post on these sites; you should also be proactive in engaging with those who may be interested in your services. There are several ways you can do this, such as posting articles that may be relevant to your business or joining a community within either site.
Make sure you're active on both platforms so that when clients come across these posts, they see a familiar profile where they know they will receive quality work and communication. This will increase the chance of staying with long-term clients.
Manage your relationship with your clients
Successful freelancing requires a lot of work, and the same is true for managing your clients. While you may want to build long-term relationships with your clients, this will take time and consistency.
Be sure to communicate with your client regularly and make yourself available when they need you. If they have questions or concerns, address them immediately.
These are simple ways that you can help build trust with your clients and show that you're dedicated to their projects. By keeping in touch frequently and offering regular updates, you'll be sure to keep these clients happy throughout the duration of the project.
Conclusion
It can be difficult to get work on sites like Upwork and Fiverr, but it's important to keep your clients happy. This means being responsive, providing excellent service, and listening to your client's feedback. A well-managed client-contractor relationship will ensure that you are able to continue working with them on future projects.
Back