The Complete Guide to Business Blogging for Beginners
Blogging is a great way for businesses, both large and small, to connect with potential customers on a more personal level. This connection is key in the digital age where anyone can become easily frustrated by commercial ads popping up every other p...
The Complete Guide to Business Blogging for Beginners
Starting a blog seems interesting and easy! However trust me, it isn't as easy as it seems. There are hundreds of things you need to be aware of to compete with rival brands and websites. Here we have compiled a complete business blogging guide to make your journey easier. Read on.
What is a blog?
It is the portion of a website that is used to post articles on any given subject. A blog (from the phrase 'web log') It is common to refer to individual blog entries as articles. Blog postings look like typical web pages and include text, photos, video, and other elements. Blog postings often contain the following:
A certain author
The date of the book's release
A place for readers to provide feedback
In addition to the usual elements available solely in blog posts, social sharing buttons, category labels, and links to other recent entries may all be included in blog posts.
How do I create a blog?
When blogging to assist your company, it's ideal for integrating your blog with your main website rather than using a free blogging service like Blogger. If WordPress or any other CMS powers your website, you'll be able to start blogging right immediately. Next, set up your Bluehost account as directed. Skip all add-ons except domain privacy and protection. Complete your account setup, and you now have your small piece of the internet. We're not done yet. Then you must:
WordPress should be installed (your blogging platform)
Install a low-cost theme.
Adapt your new theme
Create your first blog entry.
Consistently publish
What if I don't have a website at all?
If you own a company but do not have a website, consider what prospective clients could do if they cannot find you online. Frequently, the solution will be that they should search in a different location. That is something you do not want to happen to you. Having a well-designed website immediately increases your reputation as a respectable company.
First impressions are important, and websites provide you with the opportunity to establish a very powerful first impression with a properly designed introduction for your company. A website may assist you in showcasing your skills and positioning your company more effectively.
What are the benefits of business blogging?
Have you ever pondered the question of whether or not your company needs a blog? According to the site, more than 409 million users see more than 20 billion pages on WordPress every month.
Writing a high-quality blog, on the other hand, may be a powerful commercial strategy! As a small company owner, blogging may help you get new customers and increase sales while establishing yourself as an industry authority.
Businesses can benefit from blogging.
Optimize your Google search results.
Drive more people to your website's home page.
Increase reader confidence.
Increase sales and leads
Cut your ad spending to a bare minimum.
Top 15 tips to be successful in business blogging
Writing a blog is not only an opportunity for you to tell Jimmy from the office that you care about him but rather a method to educate, inspire and assist others. This is a terrific way to generate a loyal audience and identify your brand's identity.
Before starting blogging you need to know this - 20 Things to Know Before Choosing Blogging as a Job
The 30-month mindset
Rather than rushing stuff and ruining it in the end, try choosing the 30-month mindset for your businesses. The 30-month mindset is significant to make sure you are on the right track with your business. To create exclusive content, you must follow the proper guidelines and schedules to make sure you are headed towards your goal.
The 30-month mindset is important because it consists of the proper marketing strategies, a fixed and scheduled plan, and how you can achieve the goals you've set. The 30-month plan will help you learn, achieve and attain a lot more than you expect. Thus, always keep in mind slow and steady wins the race.
Read More - The 30-Month Mindset: Ultimate Guide to Build a Successful Blogging Business
Pen portraits: your ideal audience
A pen portrait – sometimes known as a customer avatar or a buyer persona – is a comprehensive representation of your ideal reader that you may use to market to them. I'm not referring to a literal representation but rather to the attributes that define that read as a person. It's similar to thinking about your' core demographic' (awful marketing jargon, I know), but in much more depth.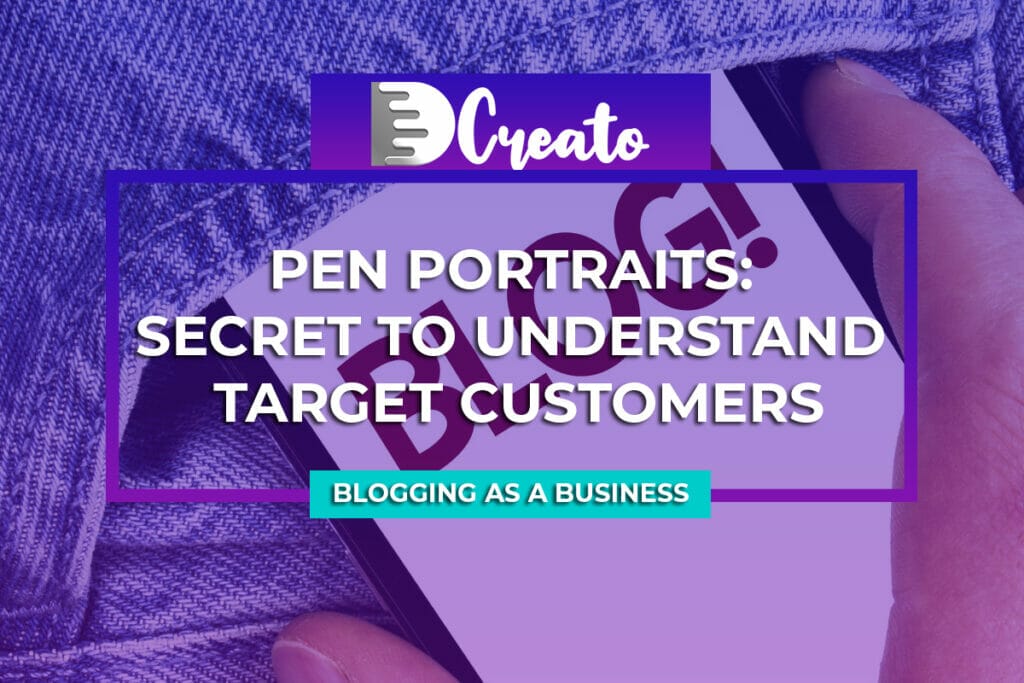 It's easier to write to someone when you know who they are. That leads to a more convincing, more real-sounding piece of writing. With regards to marketing, writing that connects with your audience can help you generate more sales.
Read More - Pen Portraits: Secret to understand Target Customers
5-minute Branding
Here is a brief sketch of what 5-minute Branding is;
Spend 5 minutes writing out your company's values. No filters — write what comes to mind.
Cross out anything uninteresting or unoriginal. Never assume that all businesses are "professional" and "approachable."
Leave 4–5 of the most vivid objects. Pick items that aren't universal.
Examine what you have and revise to add style. A data addict may type "pie chart prince." Be inventive!
The activity shows your core beliefs and behaviors. These are the components of your "voice" while creating content.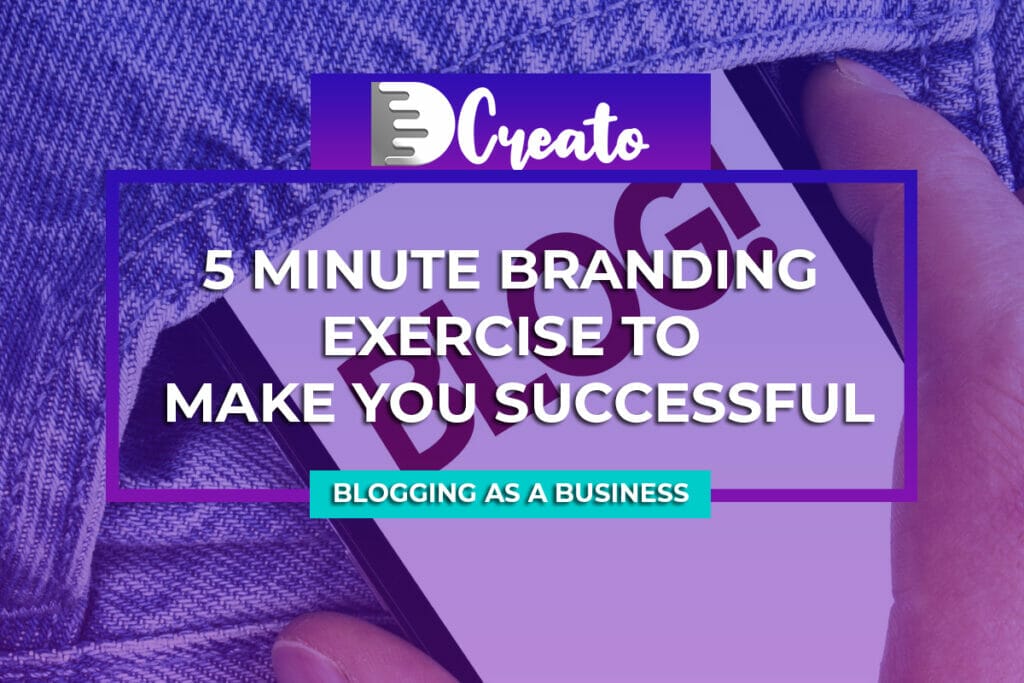 With the help of 5-minute Branding, you can easily put value to your words, establish a well-known brand, and flourish as a company. With the help of five-minute Branding, you can easily create unique and amazing content without any hassle.
Read More - 5 Minute Branding Exercise to Make You Successful
How much time does blogging take?
To compose a blog article, how much time does it take? For some individuals, it takes weeks to come to a decision. There you have it. How much time does it take to write a blog post? Check out these numbers. A typical piece that I write takes me between six to eight hours to put together is between 2000 and 3000 words in length and occasionally includes video, which takes even longer to create.
That is the most typical answer I get when I ask people whether they have a content-creation strategy. When I say it takes only a few minutes for each post to create one, you'll undoubtedly assume that I'll follow that up with a dazzling stat that shows how easy it is to maintain a regular blog on your web page. That's not something I'll be doing. If you can produce material in an hour or so, you're overlooking the fact that much of it isn't excellent. When it comes to material, it's best to avoid anything that's rushed or hasn't been well researched.
Read More - How Long Does It Take to Write a Blog Post?
What should you write about?
The brain, like a muscle, requires regular training. Continue to incorporate analytical and creative writing into your writing habit, and you'll notice that strong content ideas will begin to flow naturally. Some of these suggestions may seem ridiculous but remember that generating the same material as everyone else isn't going to help you stand apart.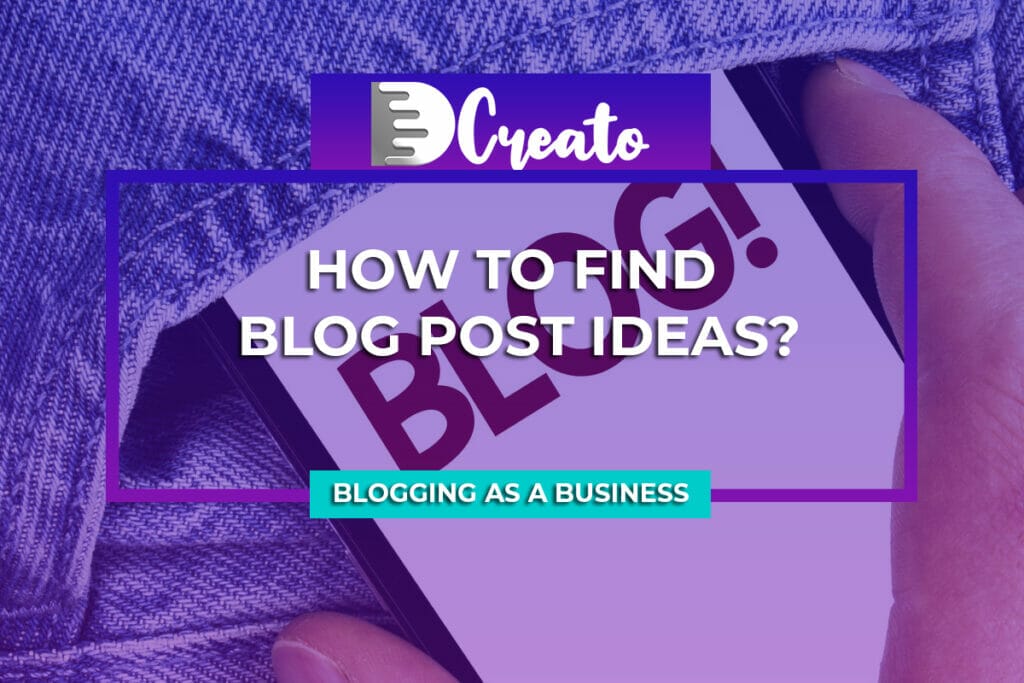 Look for ways to inject some individuality into your material; it will make you more distinctive and, over time, will help you attract the right clientele. Remember: don't be dull. To make sure your content isn't boring and monotonous, create content related to some other field. Something interesting and engaging! Make sure you know what you're writing about, create drafts, use word association, and the customer's demand. You will eventually find the right direction for your writing.
Read More - How to Find Blog Post Ideas?
The Messy First Draft
You've decided to write something to advertise your company. You're sitting at a computer with a blank page in front of you. You don't want to write dull garbage, but you're at a loss for words. It's a horrible feeling, and for many individuals, it's enough to make them give up. But you aren't here to give up. You've come to get things done.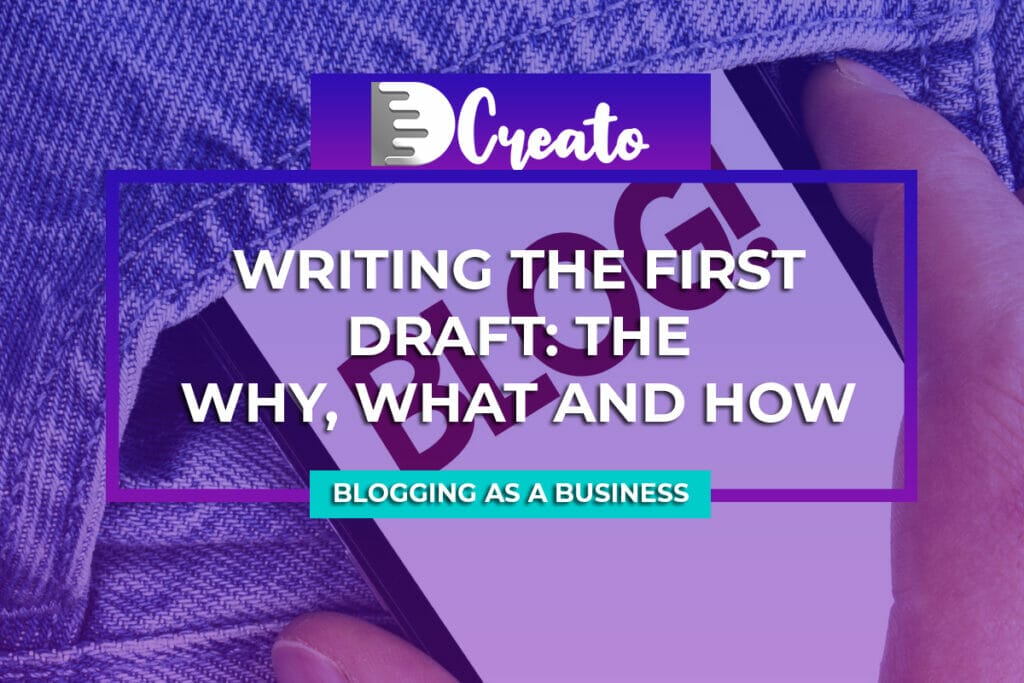 Before you begin writing, you should have a clear notion of what you want to write about and why you want to write it. In most cases, the "why" is more significant than the "what" regarding web content. You may then go on to the method – the "how" – of writing that material once you've locked those down.
Read More - Writing the First Draft: The Why, What and How
How many words should a blog post be?
To rank well in search engines, a blog post should include at least 300 words. Longer posts (1000 words or more) will, however, score higher than shorter entries. In 2017, I evaluated 50 posts and discovered that articles between 2000 and 3000 words outperform all others and are shared three times more than my smallest pieces.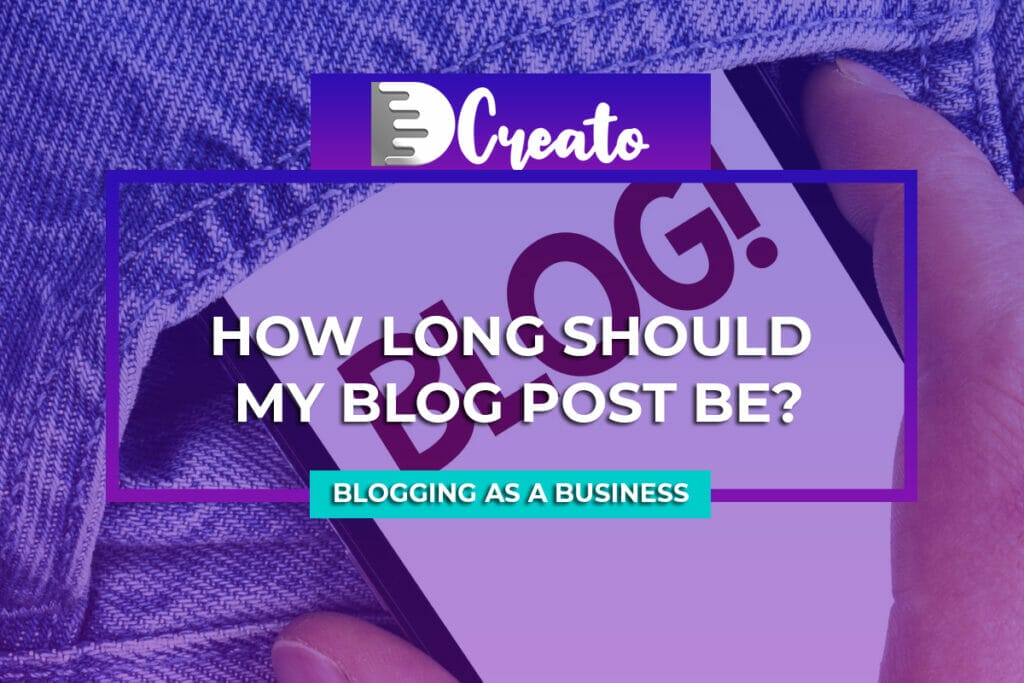 According to traditional knowledge, longer blogs don't need to perform better, and I agree in general. However, if you look at my graph above, you'll notice a category for postings that are 3000–10000 words long. These articles aren't as widely circulated as my 2000–3000-word articles. Even if I find that posts of 2000–3000-words perform well for me, there's no guarantee that this will be the case for other bloggers.
Read More - How long should my blog post be?
How to make your writing better?
Some article writers suggest that you spend more time designing a title than writing the material that goes with it. That, I believe, is overdoing it – at least in my line of technical content – but it's critical not to let your headline be an afterthought. You start with a large lump of clay while making pottery. No one has a flawless vase, to begin with. The same is true when it comes to writing.
To begin, jot down everything that comes to mind regarding what you want to convey. This is how "the sloppy first draught" is made. It's critical to know what your readers expect from your writing, but it's equally critical to present your message genuinely. Furthermore, begin by telling your reader what they will learn. Then go ahead and deliver that message.
Read More - Top 10 Business Writing Tips
Blog post images and sizing
If you're writing a blog, the most crucial image is the one that appears at the top of the page most frequently — the so-called 'hero' image. When your blogs are posted on social media networks like Facebook, Twitter, and LinkedIn, the hero image is preferable to a basic and uninteresting link since it makes the material more engaging.
The hero image size should be approximately 1200×630 pixels. Important content should be kept away from the edges. Otherwise, when the content is posted on social media, elements of the image may be chopped off. Once you've found the photo you want, you can either insert it at the top of your post or set it as the post's 'Featured Image' if your blog theme allows it.
Read More - What is the optimal WordPress blog image size?
Create videos for your blog
It's important to keep in mind that video production takes time. Typically, it takes me an hour to create 60 seconds of useable footage. Including videos in your blog entries has several advantages. People will spend more time on your page if they have a longer "dwell" time. This is great for Google because it shows that the page is valuable. Better audience connection: a few seconds of watching someone move and chat on television can be more powerful than all the words in the world.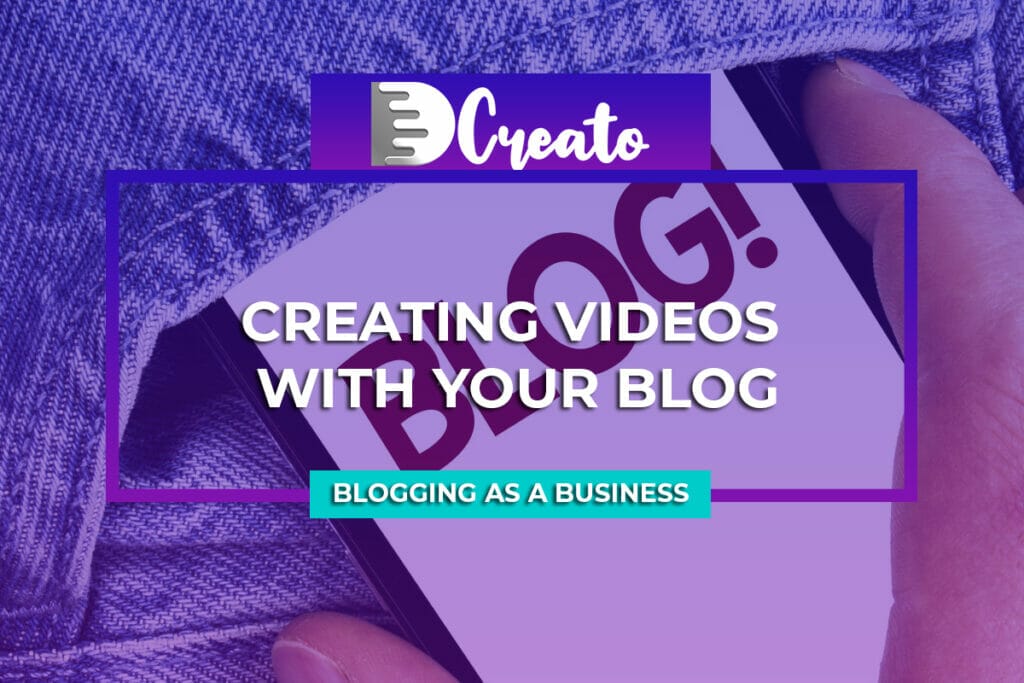 Attract different sorts of learners: not everyone enjoys reading. Consider the YouTube generation's visual learners. Shorter videos on social media, in my opinion, are always better, and LinkedIn is no exception. Regardless, I wouldn't make films longer than 10 minutes unless you're positive they'll be useful to your audience. Your films may be much longer if you're giving a free training session or webinar. Keep it tight in general.
Read More - Creating Videos with Your Blog
Add captions (subtitles) to your videos.
If your videos have captions, you'll have a better chance of getting people to view them, especially if the first caption is interesting. Even if none of the above apply, subtitles offer a film a more polished, professional appearance, which may help to keep viewers engaged and enhance the amount of time they spend watching it.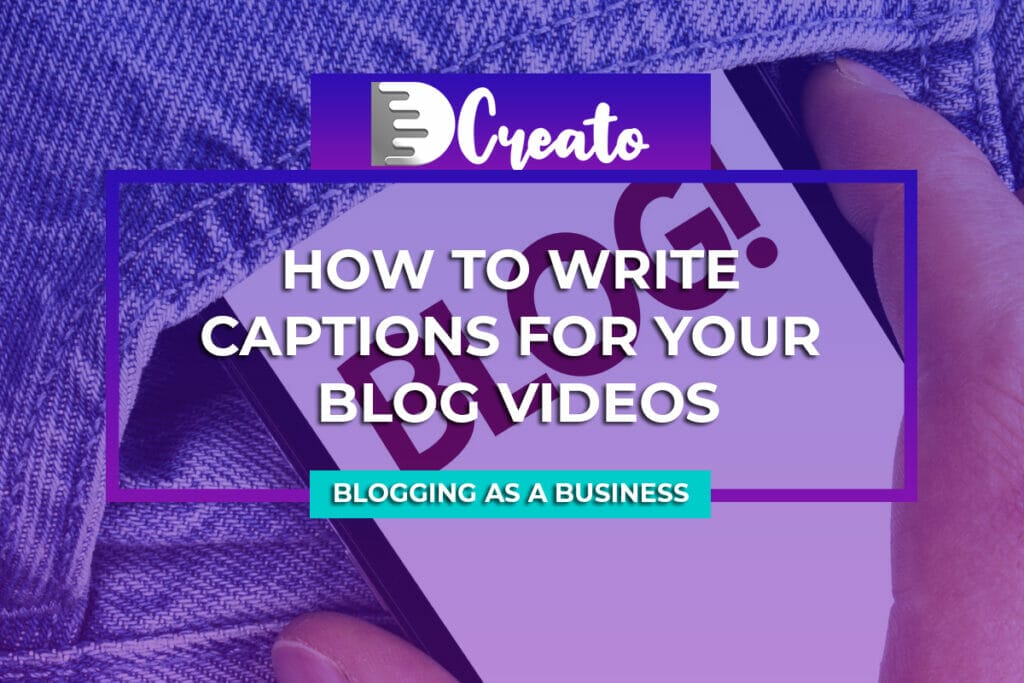 SubRip Subtitle (SRT) is the most popular format because Facebook and LinkedIn support it. The video file includes open captions. They've been "burned in" to the video, which means they'll be visible at all times. The captions are displayed regardless of whether the viewer wants to see them or not. The video file does not have closed captions. Along with the video, they're uploaded as a separate file (typically in SRT format). They're completely optional, and the spectator may turn them on or off using the video's settings.
Read More - How to Write Captions For your Blog Videos - 2021
How to edit and proofread your writing
It's one thing to use a spellchecker; it's quite another to rely on it. Spellcheckers are useful, but they won't catch every error. It's one thing to be aware that such problems exist; locating and resolving them is quite another. Keep in mind who you're trying to reach. Will they be able to comprehend what you've written? Make sure you understand the following fundamentals:
Make sure your statements are clear.
Simplicity; whenever possible, avoid jargon.
Use acceptable terminology in your tone.
If you can spot 80% of problems on each read-through, you'll realize that verifying the text more than three times isn't necessary. It's a waste of your time to reread your work dozens of times. Changing your reading pattern can aid you in spotting anomalies and errors in your material. Reading backward is difficult at first, but you'll get the hang of it quickly. Persist, and you will be rewarded. Don't underestimate how off-putting inaccuracies in written content can be.
Read More - The Ultimate Guide to the Proof-Reading That Can Make Your Writing Better
Get your blog post on Google in <24 hours.
Although you won't be able to get your fresh material indexed in Google right away, you can take steps to expedite the process. As a result, your belongings will be easier to locate. While you're waiting for Google to update its index, start advertising the material on social media and to your email list. Unless you inform them, no one will know your material exists.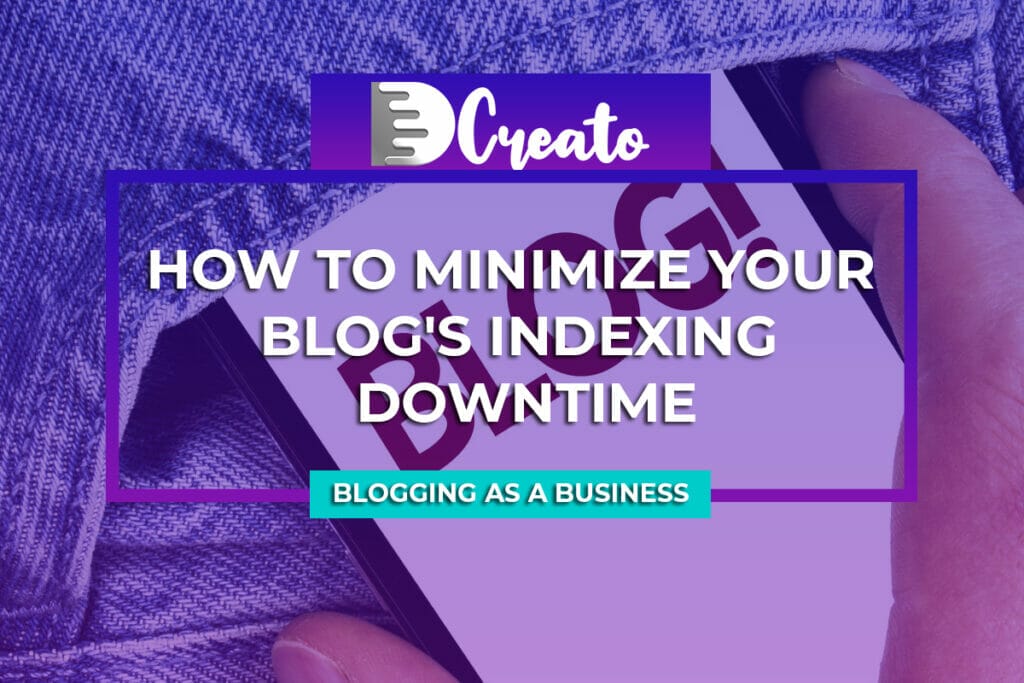 It's important to remember that indexing faster isn't the same as raising your ranking. To do so, you'll need to create high-quality content that others will want to share and connect to. Hire a skilled content writer to assist you if you're having trouble creating content for your business. Google Search Console is a free online tool that allows website owners to track the performance of their web pages. There are a few other ways to change how things function, one of which is the feature we're looking at right now. In a few hours, links shared through Google Search Console appear in Google search results.
Read More - How to Minimize your Blog's Indexing Downtime
Share your Content on Social Media like LinkedIn
An external link is anything you can click that takes you to content that isn't hosted on LinkedIn. Consider the following:
A hyperlink to a website or a blog
Apps, papers, and file download links
YouTube and other video sources are embedded.
The problem with adding the link in the comments is that the link-containing comment could land up as the 7th, 42nd, or 253rd item on the list because of LinkedIn's default algorithmic sorting.
Only when the post is first published does LinkedIn pay attention to its state. "Here's a post with no links - please spread it throughout the LinkedIn network," you're saying. However, if you amend the post and then add the link, LinkedIn doesn't appear to update its understanding of the nature of the post, so you avoid the penalty associated with attempting to lure people away from the platform.
Read More - Why you should start sharing blog posts on LinkedIn?
Republish your blogs on LinkedIn
The technique is built on having valuable source material. Republishing terrible content isn't a good idea because you're only escalating the problem. Before pursuing any republication approach, concentrate on improving or rewriting weak content. Your website is the closest thing you have to your piece of digital real estate, and it's where you should start. Begin by submitting original content to the site. Given that LinkedIn posts can be used to link back to the item on your website, you might wonder why it's worth bothering with republishing to LinkedIn.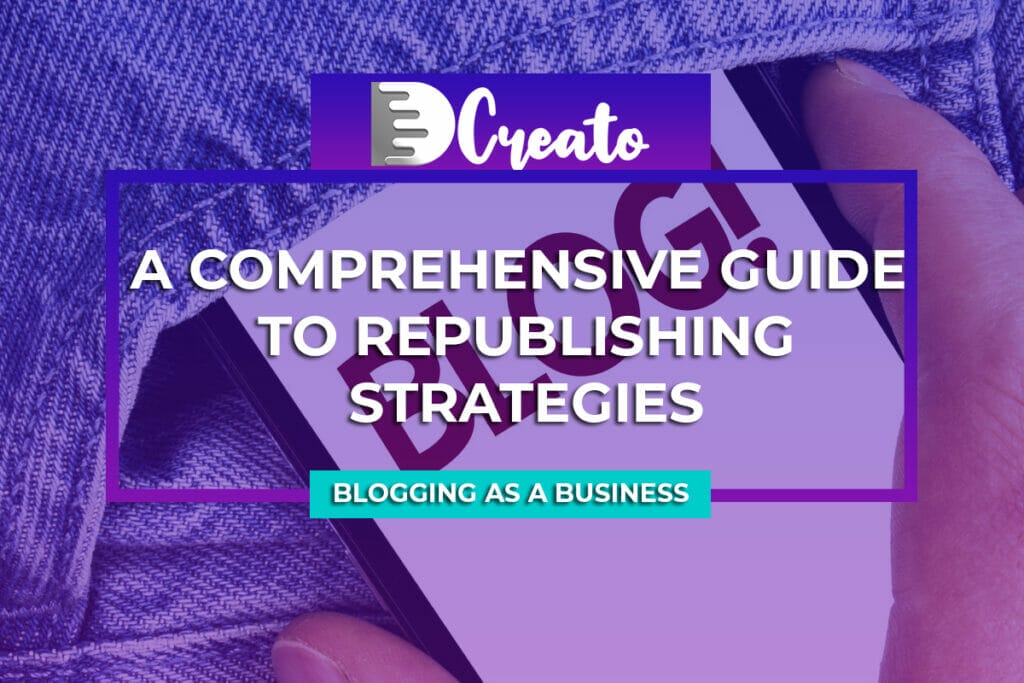 On the other hand, LinkedIn posts fade away with time, whereas LinkedIn articles are easier to find if someone wants to look for your work without leaving the platform. I don't recommend publishing content on your LinkedIn corporate page because it receives far less engagement (likes, comments, and shares) than stuff published on your personal LinkedIn account.
Read More - A Comprehensive Guide to Shareworthy Blogging and Republishing Strategies
Conclusion
In conclusion, I hope this business blogging guide turns out to be as useful for you as it is for me. All you need to do is follow it and this ultimate business blogging guide will help you through your journey to achieve your goals easily. For more informative, interesting, and engaging content, stay connected.
Back